Choosing the best wedding card design for your upcoming nuptials can be one big task, especially if you don't want people to cringe at the sight of it. While most invitation designs are super last season, there are a few noticeable wedding invitation graphic trends that are set to take the wedding bazaar by storm in 2023.
Be it e-wedding cards or physical ones, according to Medium, today's brides and grooms themselves put a lot of effort into the selection process to make unique graphic design wedding invitations, and they want the designs to be very creative.
Top 10 Wedding Invitation Graphic Design Ideas for 2023
With caricatures and florals taking the center stage on your porch this wedding season, there are, obviously a few trends that deserve staying on, and a few that are fresh off the boat. So without beating around the bush much (we know you have an entire wedding to prep for), we, at Doodl Space, are here to showcase the best wedding card design trends for the coming year.
Acrylic Wedding Invitation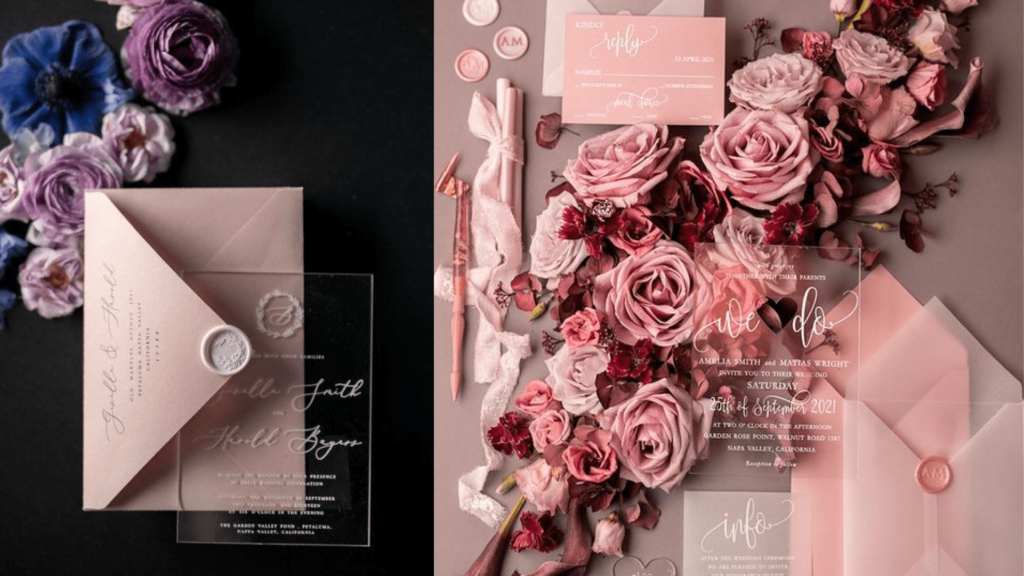 Minimalism being the standpoint, acrylic invitation design is a sleek trend that is incredibly adaptable. Acrylic is a plastic material that looks just like glass, but can be customized to look fully transparent or slightly translucent. Thanks to its ease of customizing, an acrylic invitation can be spaced up for a super-luxe design or kept minimal with simple fonts and limited design elements- essentially whatever matches your wedding vibe.
Floral Design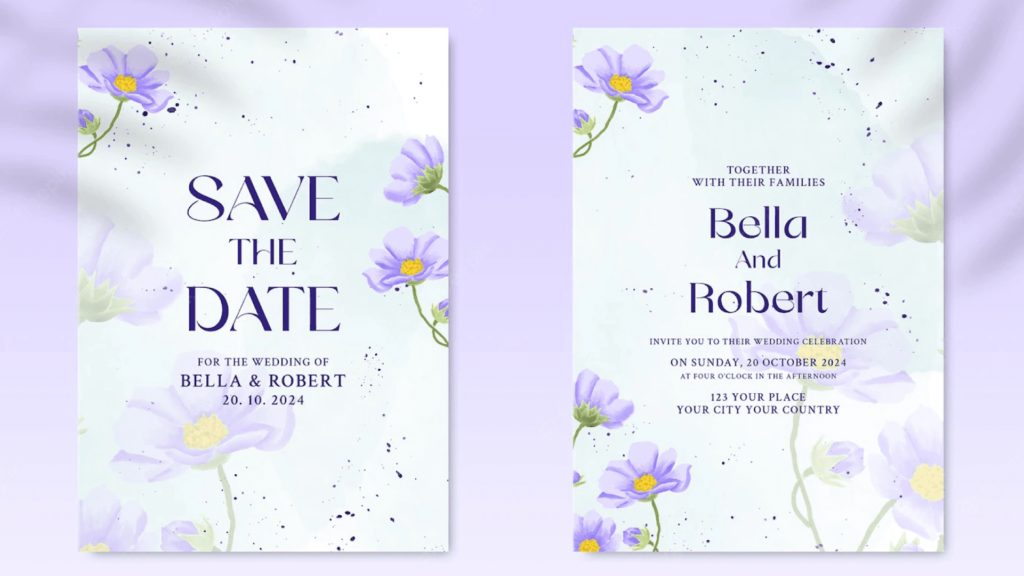 No matter the year, we're pretty sure florals are always here to stay. From romantic and glamorous to whimsical and rustic, florals can be used in any way to make a wedding invitation card design that suits your aesthetic for the ceremony. Suitable for practically any color palette you wish to incorporate, florals can work their magic in all sorts of invites including boho, luxe, tropical, rustic, and even goth!
Personalized Caricature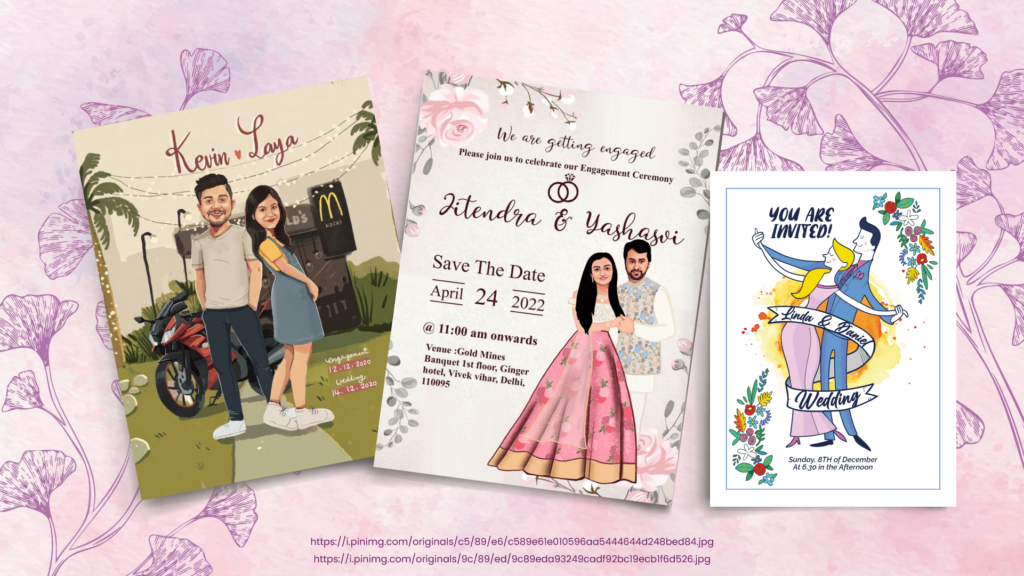 Delightful, unique, and very, very personal, caricature wedding invitation graphics are seemingly the most loved designs at the moment. Colorful, modern, and exceptionally creative, these custom caricature invites can be made around your request, be it the kind of colors you want, the kind of dresses you want, and the kind of emotions you want! Using personalized caricatures is a great way to make your wedding invitations stand out, and Doodl Space has top caricature artists to make you look exceptionally beautiful on your card too.
Water color wedding Invitation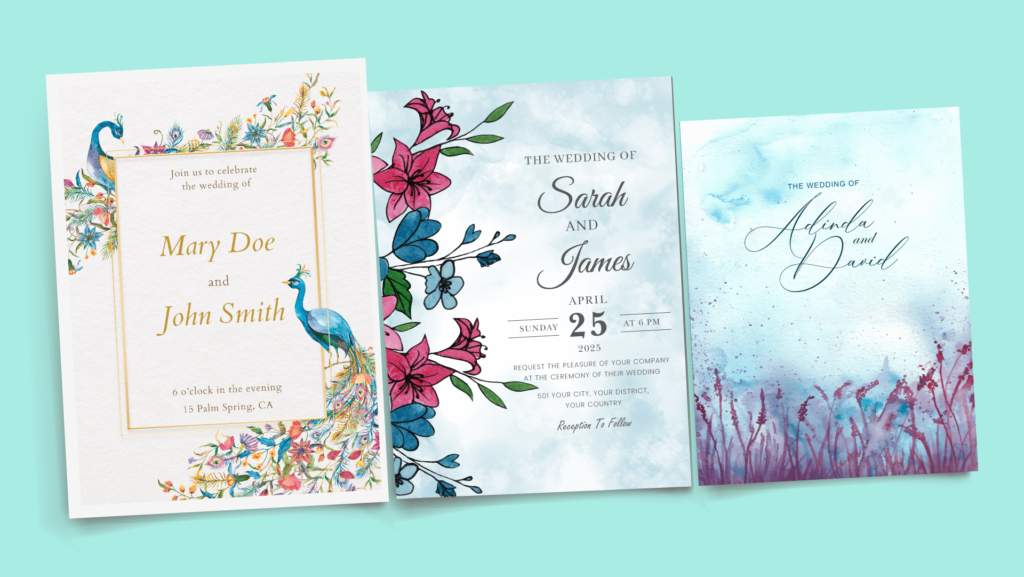 Another charming wedding card design trend includes the use of subtle, watercolour effects for a summery, pastel aesthetic that adds a gorgeous minimalist glow. Hazy watercolor designs can splash your invites with romantic, whimsical elements that are pleasing to the eyes and can work best for summer weddings or daytime rituals. With simple, pastel brush-like strokes, watercolour wedding designs can grant you the ethereal vibe you want.
Wedding Illustrations
Slightly different from caricature wedding card graphics, wedding illustrations include a creative narrative on your wedding card, which may tell a story about your upcoming nuptials. Let's say you were to have a destination wedding in Rajasthan, your wedding illustrations used here feature elements that represent the beauty of the region, its vibrancy, and maybe even a backdrop that speaks of the royalty of your destination. Wedding illustrations often help add a sense of uniqueness to your invitation design.
Typographic Design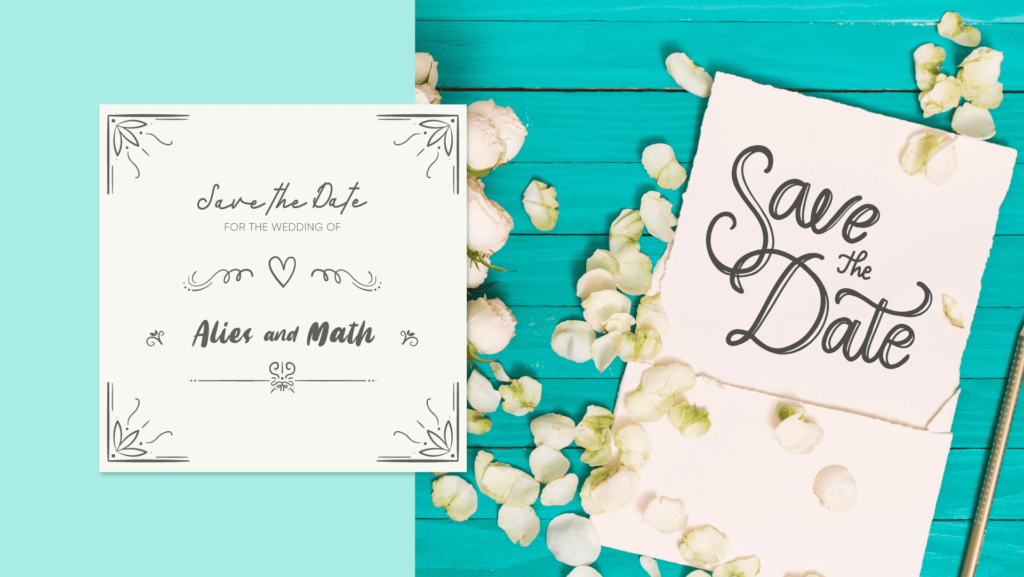 One of the most practical wedding card designs, typography offers a blend of simplicity and sophistication puts the onus on a good layout, and offers a more budget-friendly alternative for your wedding. The font you choose can represent the mood of your wedding just as perfectly as a design element can, and the colors you use can further up the aesthetic of the wedding graphic.
Digital Art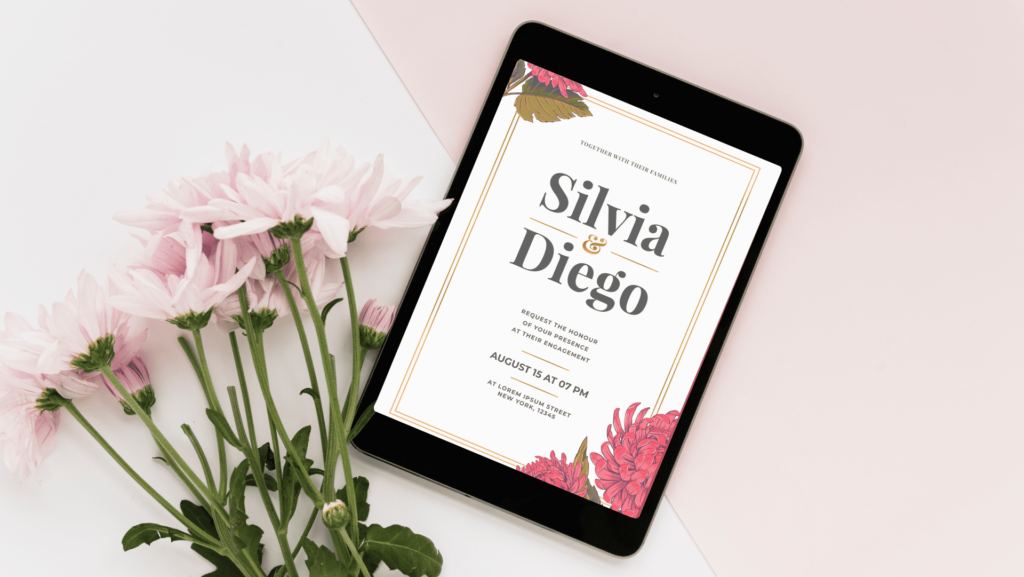 If going completely paperless and eco-friendly is your 2023 resolution, there's nothing better than getting a digital art wedding card design that doesn't have to be printed. So digital art wedding cards aren't just better for the environment, but also for your budget since you don't have to shell out extra bucks to get them printed. Plus, you don't have to keep this invitation design restricted to static images and text since you can include GIFs, animations, and video clips to make them a lot more interesting and engaging.
Minimalistic Wedding Card Graphic Design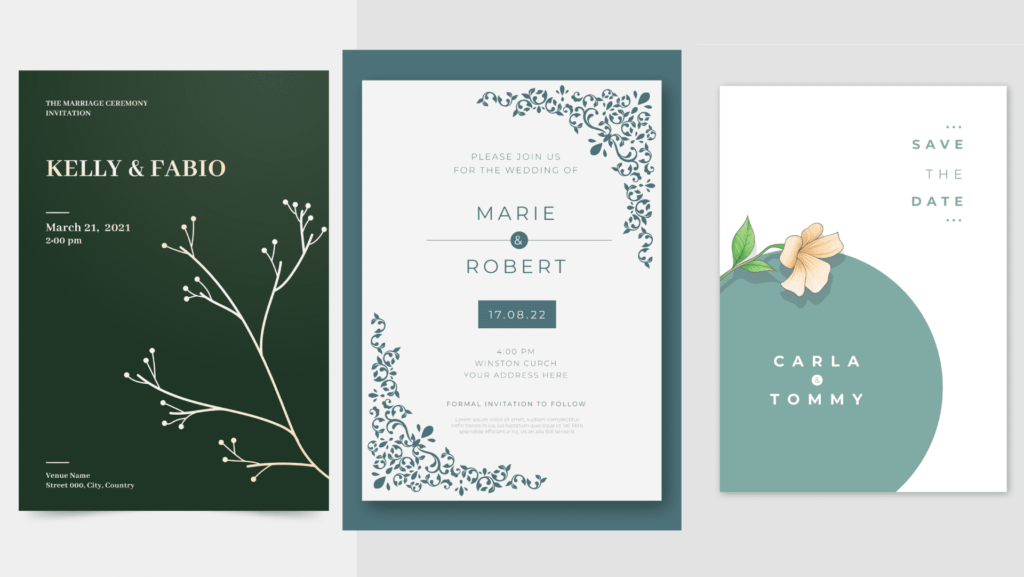 While minimalism can also be attained with other wedding card design ideas, a truly minimalist approach can also involve doing away with all kinds of elements and using a simple font, symmetrical spacing, and little to no embellishment with a single color or a dual-tone at most. Some really great ideas for a minimal wedding card design include simple monogram-style initials, poetic placement of the information across the page, the use of clean lines with a paint splatter to create an eye-catching, yet understated design, and a pastel-shaded color-block design.
Personalized Wedding Invitation Design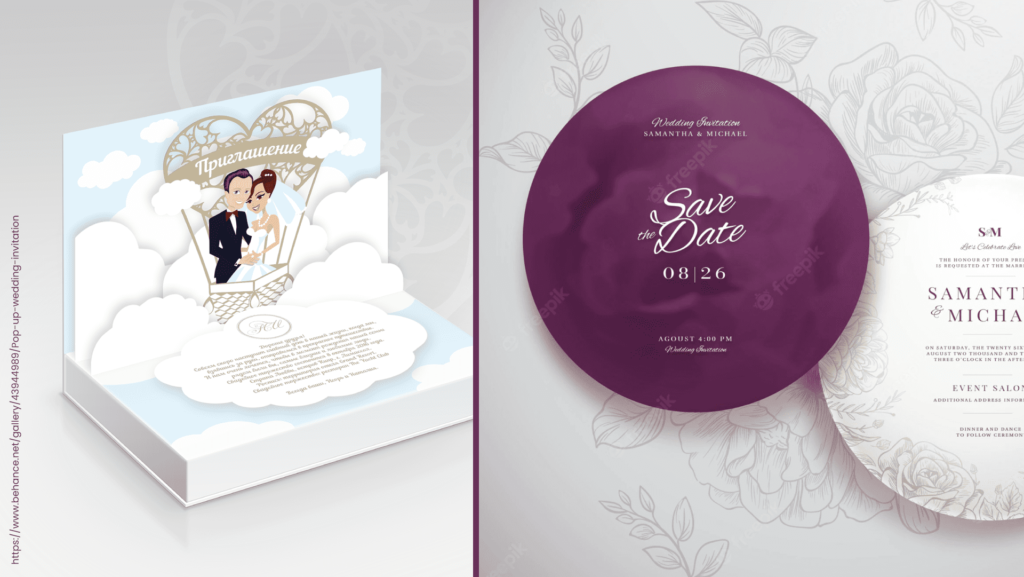 If you're really not into the one-size-fits-all mindset, and you want to go the extra mile in creating a wedding invitation that leaves people mesmerized, you can completely personalize an awe-inspiring wedding invitation design that makes jaws drop(you get married only once in a lifetime, anyway). These wedding card design ideas can be completely out of the box in terms of the materials and shapes used. From pop-up cards to invite boxes, let your imagination run wild, and we'll create a personalized wedding invitation graphic for you!
Doodl Space: Your One-Stop For All Wedding Invitation Graphics And More
With a league of exceptionally talented designers that are here to take half of your wedding-prep woes away, Doodl Space's on-demand design services are the best way to get your wedding invitation designs sorted, along with any other design you may need for the ceremonies! While we are a dedicated and affordable design subscription company, we also love making your wedding a lot more special with one-time wedding invite projects that work wonders for you! All you need to do is to write your requirements to us at [email protected]