All of us grew up watching some of the most beautifully created animated movies. Today, with the boom of digital media, motion videos are used widely across numerous platforms, including movies, TV, educational content, video-streaming platforms, sales and marketing presentations, and more.

Motion graphics are essentially all creative graphics that are in motion- there you have it, the simplest and easiest explanation that exists. However, this term has a lot of depth in it, and knowing it can help you know the benefits of motion graphics and which type of motion design can be the best fit when you are deciding upon your marketing communication.
From explainers and infographics to animated videos, in this high-on-design blog, we're giving you a complete introductory guide on the various types and uses of graphic motion design that are making the cut in today's creative landscape.
The Different Types Of Motion Graphics

Motion graphic videos are created using graphic design elements that are placed in a sequence of frames to create an illusion of motion. It can come in a variety of forms suited to the different goals of your brand and product communication needs.

To get your 'A Game' on in terms of motion graphics know-how, here are the types of motion graphic design that are an important aspect of successful digital marketing.


Explainer Motion Videos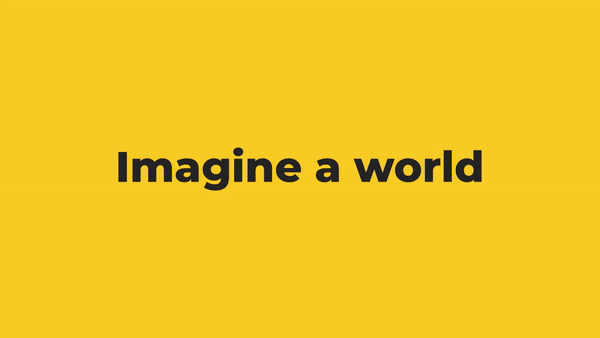 Explainer motion graphic videos are the best and easy-to-decipher ways to feed a bunch of heavy information into your viewer's mind, without having to complicate or cram anything. Explainer videos are a fun and compelling way of imparting statistical or tedious information to your audiences, in a way that helps them engage better, without having to put too much of a strain on their minds. In cases where you want to convey a story, your product features, or an educational message, an explainer video can be your best choice.
Logo Animations

Like jingles, small animations in your logo can go a long way in establishing your brand image in your consumers' subconscious and give you a lasting top-of-the-mind recall value to your brand. Putting your brand logo in motion can help narrate an aspect of your brand that instantly strikes a chord with the viewer.

Logo animations are also vital to set up a tone and eventually the personality of your brand. A good designer understands the brand personality you want to establish and then carefully chooses the type of motions that best suit your logo design and brand guidelines.
Presentation Motion Graphics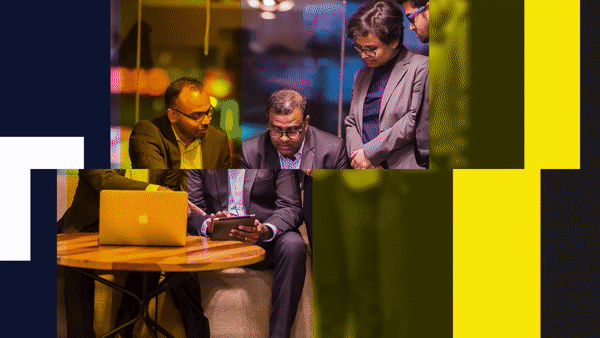 Plain static pitch decks and presentations are sometimes boring, especially when there is too much to read. To present your products & ideas to prospective buyers and investors, animated motion graphic elements built into charts, graphs, etc., can keep your audience's eyes open and interested while you are presenting. You can also cut down the number of slides by including one short explainer video.

Infographics in Motion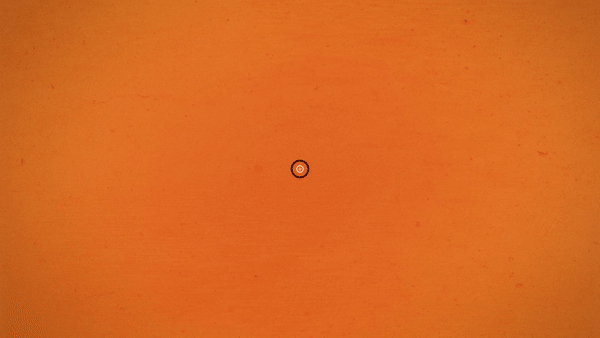 Be it showing a process flow or visualizing complex data, infographics have always come to the rescue as it helps the viewers interpret complex information with ease. Also, needless to say, we remember visuals more than texts. And guess what? we remember visuals in motion more than visuals in static. Imagine you are showing the rate at which plastic waste has increased over the years. One way is to simply show a still graph will all the data points present at once. Another way is to add a motion to it showing the graph increasing rapidly over years. You now know which will move your viewers more.

GIFs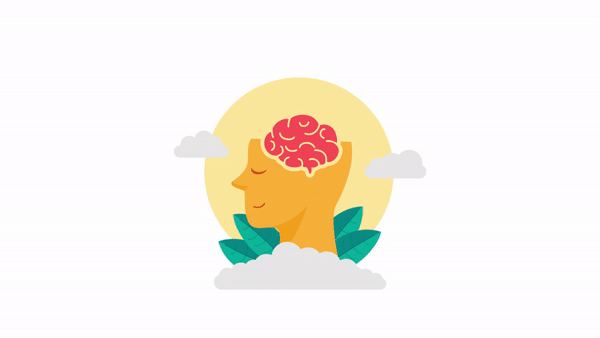 A relatively new entrant in the world of motion graphic design, GIFs have taken the whole world by storm and are the best bite-sized means of grabbing attention. For those of you who may not know, GIFs are short motion graphics that loop seamlessly, using illustrated, vector, text, or photo elements without audio. The best way to attract younger audiences that have a knack for consuming viral content, GIFs can be used to explain or express trending concepts or brand messages in just a few words or an image.

At Doodl Space, your video designer is experienced in designing all the above forms of videos and many more to get your brand in motion. Also, you get quality support to make sure your videos are always aligned with your brand guidelines and are aesthetic enough to blow your audience's mind.
Motion Graphics For Marketing: Why It Works Wonders
Now that we know about a few of the many types of motion design, let's run through how motion graphics benefit your brand's marketing journey in various ways.
1. Deliver Brand Message Easily
Visual communication is by far the easiest way to create awareness regarding what your brand is and what it does. Motion graphics help audiences better understand and better relate to your brand message, thanks to the power of animated visuals.
2. Efficient and Cost-effective
Since motion graphics and animations can compress large amounts of words and complicated messages into a simple and effective words video that runs for just a few seconds, motion graphics increase the overall time and cost-efficiency for any brand.

Creating a video may look expensive, but it saves you from creating multiple static designs and brings you more ROI than any static creative would deliver.

Do you have regular video requirements? At Doodl Space we have designed our subscriptions in a way that can be super cost-effective to your regular needs.
3. Adds value to your content
Since visually represented information is much easier to be recalled, it trumps all other forms of communication you use for your marketing communications, thus adding value to your content. With good-quality motion graphics used frequently in your messaging, you can easily garner the attention of more interested audiences.
4. Better reach and engagement
If you look at the recent Instagram algorithm, it pushes more reels and videos than still images. Be it a cause or an effect but it clearly shows that motion graphics and videos hold a higher place in getting a wildfire reach and engagement for your brand. The right mix of static and motion graphics can help you get your messages to reach a wider audience and get 10x more engagement on your content marketing channels.
5. Enhance User Experience
With explainer videos as well as those that instruct the audience to maneuver through your product or service website or give them a tutorial on how to use their services, you give your viewers a better chance at engaging personally with your brand, making them feel part of the entire brand experience.
With these and umpteen other visible benefits of motion graphics, it's time to make use of this creative element and plug it into your marketing communication with Doodl Space's epic design subscription that is affordable, convenient, and efficient! You can try it for free.