Give a quick glance around where you're seated right now. Be it at home, at a cafe, or in a cubicle- as you look around, there must have been a particular nook or object in your environment that held your gaze, right?
Well, that right there is what the power of creative design and a great visual can do. In this visual world, attention and recollection are possible only with the help of creative graphic design. The object on which your eyes lingered only grabbed hold of your attention since it appealed to your senses. This is where the story of creative design begins.
Going ahead, in this ultimate graphic design guide, we're spilling the beans on all-things creative design for beginners to learn!
The Definition of Creative Design
In the simplest of words, the duty of a creative designer is to put on display the aesthetic of a brand, in a way that gives out relevant information to the viewer. While content is king, creative design is really the crown jewel that intrigues audiences. Be it billboards, logos, magazines, videos, vector graphics, or packaging- good design creates the most sustainable identity for a brand.
This being said, if we were to go textbook, 'Graphic design is the art or profession of visual communication that combines images, words, and ideas to convey information to an audience, especially to produce a specific effect. In other words, creative graphic design is communication design; It's a way of conveying ideas through visuals and design.'
The Basics of Creative Graphic Design
Before you foray into the intricacies of creative design, it is imperative to know and understand the building blocks of graphic design. Similar to learning the alphabet before learning an entire language, it is crucial to learn all about the seven basic elements of creative graphic design which continuously interact with each other to form one final, cohesive artwork.
The seven basic elements of graphic design are line, shape, color, texture, type, space, and image.
Line
To begin with, lines, based on their form, weight, length, and context, can help organize information, define shapes, imply movement, and convey emotions. In creative graphic design, lines can be used by the creative designer to communicate a variety of messages and moods.
Shape
Shapes are two-dimensional enclosures that add value to any creative design and are relevant to it. A shape can be geometric, for example- a circle, triangle, or square; or it can be organic like leaves, flowers, and animals.
Texture
The look and feel of a design are what texture stands for. In terms of digital design, the texture is more of a perception of how it would feel if it was a physical print. Texture can create a more dynamic, visually appealing experience for the viewer, while also adding depth to a creative design.
Type
Type of typography is the text and the font and size of it that goes into the design. The kind of fonts and sizes used for the text is used to convey the message as well as the tone. In addition, typography also does the job of creating a visual hierarchy in your design.
Space
Space refers to the area in the design that surrounds text and objects. It can be positive or negative. Positive space refers to the subject or areas of interest, such as a model's face or a food item, while negative or white space refers to the background area that surrounds the subject or areas of interest.
Image
Be it stock images or those shot specifically for the design, images are used to add a realistic appeal that makes the creative design a lot more relatable and inviting visually. Images are especially important when the design is trying to sell a particular product or service.
Color
The importance of color in creative design needs no explanation. The usage and combination of colors is the most effective way of communicating a mood or provoking an emotional response from the viewer.
These seven design elements are constantly used by a creative designer in order to visually communicate a brand's message successfully, each and every time!
Types of Creative Graphic Design
While creative designers offer a whole lot of graphic design services, it all boils down to the 7 core types of creative design that a brand essentially needs to market itself to the right audiences.
Branding Design: The entire identity of a brand is accredited to branding design- which takes care of logo creative graphic design, business cards, signages, letterheads as well as company brochures to name a few cornerstones of creating a creative design foundation for a business.
Website Design: This one needs no explanation, but yes, website and app design involve a lot of intuitive creative graphic design for better conversions and a more user-friendly interface. This involves thorough UI/UX design and several other design elements.
Print Design: Mostly used for marketing purposes, the creative designs you see offline or on a tangible surface, all come under print. Here, the design is first created digitally and then printed out. This includes brochures, flyers, billboards, stickers, stationery sets, and other merchandise.
Product Design: In some cases, creative designers come on board at the very stage of creating and modeling a product. Among many other graphic design services, creative designers also have an eye for curating a product right from cars to toys to tools!
Publishing Design: Creative graphic design also has a huge demand in the publishing industry. From book and magazine covers to illustrations and layouts, a good creative designer is at the center of making everything look pleasant to the eyes of the reader.
Environment Design: Also known as 'Space Branding', environment design is the creative design that goes into creating aesthetic and brand-driven exterior building displays, wayfinding systems, retail store design, museum exhibits, and exterior design elements such as fountains and sculptures.
Animation/Motion Design: Motion Graphics is all about adding the elements of time and space creative design. In the simplest of terms, motion design is synonymous with creating movement. From cartoons to creative social media designs, designers who are adept with animation can create magic for a brand.
What's Trending In The World of Creative Graphic Design?
Well, fashion design isn't the only design that can seem like 'last season' almost instantly. In this fleeting digital era where attention spans are lowering by the minute, even creative graphic design is keeping up at a supersonic speed. So now that we're equipping you with the ultimate graphic design guide, here are a few creative graphic design trends you need to know about.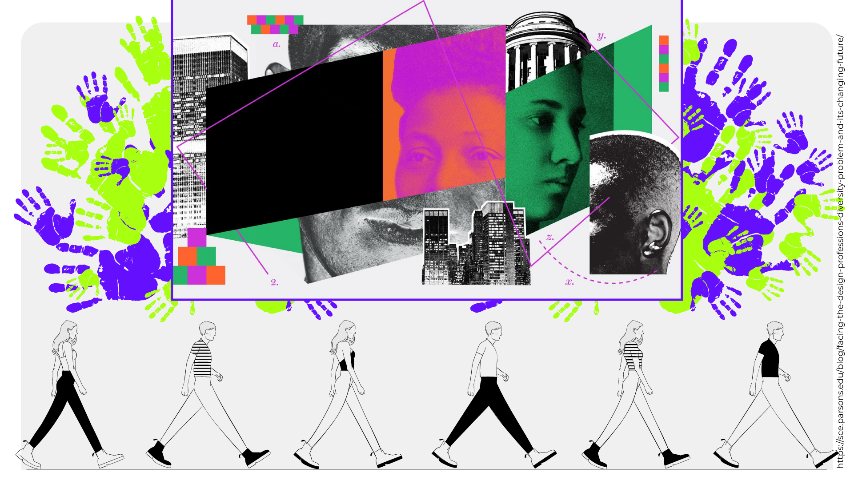 Diversity Through Design: 2022 has been all about showcasing inclusivity through design. Be it gender, race, religion, garb, sexual orientation, or any form of representation, creative designers are stepping up their game by portraying brands that are all about diversity. When it comes to Doodl Space, the digital creative designer assigned to your business knows exactly the kind of representation that works with your brand's visual language.
All About Geometry: What we once dreaded during Math class has flooded the design world today- especially in the case of logo creative graphic design. Geometric shapes are now being creatively used in illustrations and marketing visuals due to their visual appeal, as well as the fact that geometric shapes are clean, simple, and eye-catching, making them perfect for creative social media design and branding.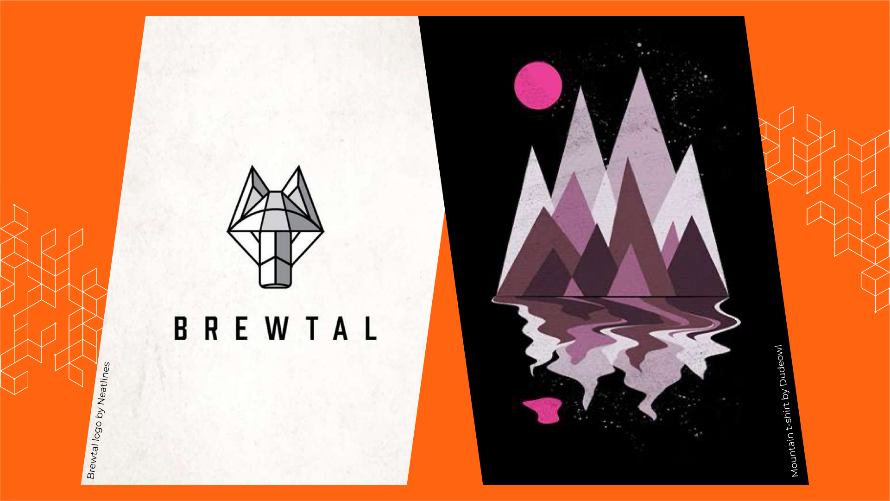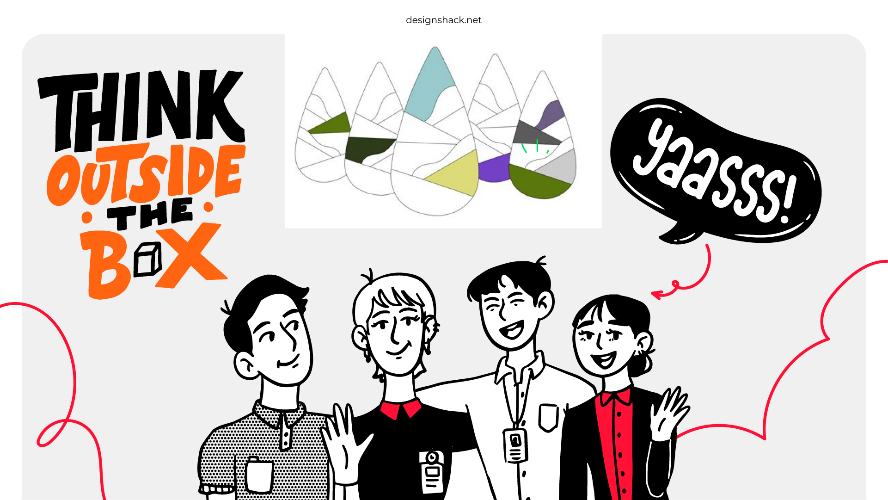 Hand-Drawn Elements: A digital creative designer in today's day and age is all about creating a sense of authenticity for a brand, and at Doodl Space, our creative designers do just that. Hand-drawn elements offer a great way to add personal value to your creative social media design, helping your brand garner attention among the sea of heavily-produced social media visuals.
Neon Is On: Colors that were earlier thought to be loud and gaudy are all the rage with graphic design services today. Creative designers have now pivoted to bold neon colors that are working great with audiences, especially when it comes to logo creative graphic design, and creative social media design.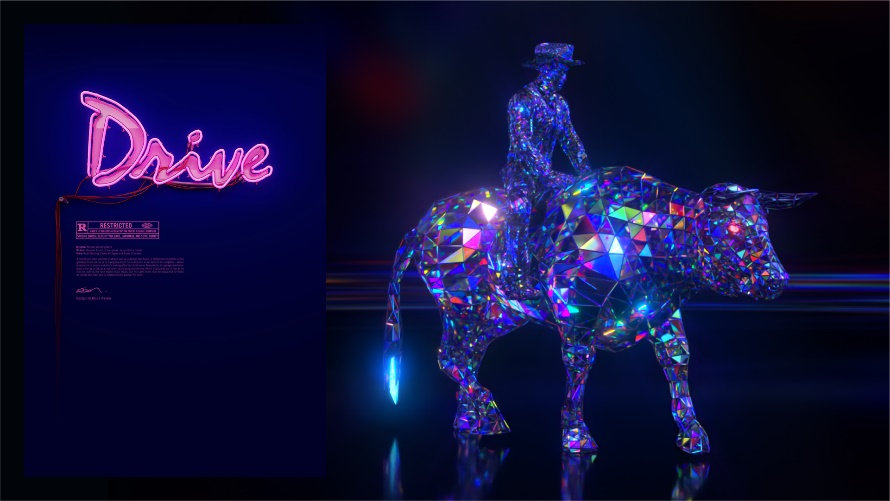 Why Creative Graphic Design Matters
To end this ultimate graphic design guide in the simplest of words, creative design acts as fodder for grabbing the right audience's attention into connecting and converting toward your brand and business. Good creative graphic design helps a business gain high visibility which leads to increased sales. Voila!
To find just the right creative designer that helps push traffic towards your brand, get in touch with the experts over at Doodl Space, today!